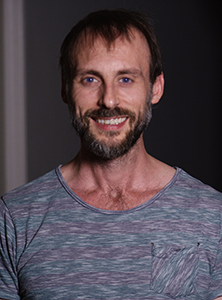 Simon Smith is an all round filmmaker. He has skills as a writer, director, producer, cinematographer, and editor. Above all else however, he is a passionate visual storyteller who loves capturing viewers' attention and making material stand out from the rest.  His hands on approach to the entire filmmaking process guarantees that budgets end up on screen.
Simon has been creating Short Films, Music Videos and Commercials for over 20 years. He has made clips for a wide range of bands and artists from "The Amity Affliction" to  "Brian Mc Fadden", and has worked with worldwide brands such as "Yamaha" and "Toyota".
He has been recipient of various awards for his short films, has won multiple Gold Australian Cinematography Awards, and has received a prestigious Ellie award nomination for his editing.
Recently, Simon has been developing a TV series from the the Best selling crime novel "Vodka Doesn't Freeze", the action cyberpunk feature "Deadly Silence" and the post apocalyptic sci-fi Series "3010".